Remove the FEAR from Sourcing from China
I travelled with Steve and his team in 2016. I considered it my "China 101". Now with the confidence and knowledge they have given me I am able to travel and source with confidence. The results far exceeded my expectations. I have never learned so much while having such a great time!
In a short period I was able to travel to Shanghai, Hangzhou and Yiwu and experience China in a way I never would with other "sourcing trips". They make you "Stop and Smell the Roses" so to speak. I was able to spend an additional week alone after everyone left. I never felt uneasy or unsafe. It was a truly Amazing experience!
Supplier Problem Solving
We had been dealing with some ongoing quality issues with one of our main suppliers. Things would seem to improve after every face to face meeting with the factory and then the problems would recur. When the issues were not getting resolved, it was time to bring in the experts. Steve suggested that having a seasoned professional like William would help get to the bottom of the issue.
William invested time to fully understand the complete history and then visited the factory, where he spent a day in discussions with top management. The outcome was positive as the factory realized that they could no longer continue with their "out of sight" approach where they commit to something to the customer and do whatever they feel like once the customer turns their back. The factory has since implemented more stringent quality processes that are resulting in improved quality.
William is extremely professional, experienced and responsive to customer needs. I will most certainly be using William and his team for future engagements.
VP Corporate Accounts
International sourcing can be a scary, frustrating and difficult endeavor. The SYMO team provides the services needed to overcome the obstacles that impede success. Thank you for all your help!
Hundreds of Thousands of Dollars Saved with Just One Short Trip
The Symo Team has been amazing. I attended a sourcing trip they organized in Yiwu and with their help was able to reduce our COGS by more than half on some of my main products. All in all, the team helped me save hundreds of thousands of dollars annually. They are professional, very committed and extremely caring. Highly recommend William, Alex, Viola and of course Steve for anyone who wants to make a big difference in their physical product / ecommerce business.
Memorable trip with a fantastic group!!
Steve and his group were extremely helpful throughout the China trip. The arrangements and accomodations were top notch. They made traveling to China and sourcing a fun experience. If you're in the e-commerce business, there is no person more connected, more experienced, and more in the game than Steve in my opinion. He is a true veteran in this industry and the value from this trip (just from a few masterminds we had) was amazing! His team (Alex and William) made sure there were no language barriers at any time, you could tell that they are a dedicated group of people wanting to make your trip successful.
Product sourcing- Learn it from the best
The amount of quality information and experience Steve and his sourcing team provide is impressive. I had several things in mind going on while my first trip to China, however it only gets more overwhelming while you get there in the market dealing with 100's of suppliers and 1000's of products all at once. To find and source the right products is challenging but with Steve and his team I was convinced it is an easy job to accomplish.
With the help of William and Alex I did not face any language barrier. We were given good information on where to find good products and some do's and don't tips to help us know China market better. Steve made sure that with sourcing we also get to have a tour around China. It would have been a very difficult and overwhelming trip without Steve and his team. They handle each situation very professionally and made sure you get the best out of your trip. If you want to make your China trip a success, Steve and his team is the best to provide you the professional touch you need with experience!
This Trip Doubled My Business
The knowledge insight has extensive dealings with manufactures and business knowledge that literally saved my year. Through the team's advice, I was able to negotiate better pricing and terms that I did not even think were even possible. These changes doubled my cash flow. This trip paid for itself on the the 3rd day just from implementing the ideas that were discussed at the Masterminds, dinner's and personal discussion with the team.
Business is different in China then what we are used to in America. Only through understanding the Chinese business models are you able to take a better position in Americas market. With this teams guidance and mentoring it was able to negotiate better pricing and more importantly better payment terms. Through these changes I was able to order twice the amount of inventory that I was previously. This allowed me to have enough inventory to support the Christmas season. Without having this amount more inventory I would not have been able to sustain the sales I did from Christmas and into the new year. We would have simply run out of inventory.
The fun side of the trip. You will not eat better stay in nicer hotels. Everything the teams does makes your experience first class. I know have the confidence to travel to China on my own if I wanted to and know I would have a good experience. The team took care of everything from transportation, from trains, subways, shuttles to even some Uber rides.
Steve is an amazing businessman and mentor. Once you get to know him you will realize he enjoys sharing his knowledge and watching you and your business succeed. It appears to flip his switch when you come back to him with the deal you just did from the knowledge you gained from him or his team.
Form both ad personal and business experience this was the most valuable experience I have had. I loved this trip so much I am hoping to attend this trip again this year.
China Team to the rescue
Viola visited my factory and was able to end a 6 month delay in getting my factory to ship replacements for a defective product. She stayed in constant contact to ensure that I made all of the judgment calls during her talks with the factory.
She made all of the difference in the world in preventing the loss of my $8,000 investment. I will definitely reach out again if needed, and I suggest anyone else do the same!
China Team Knows What They Are Talking About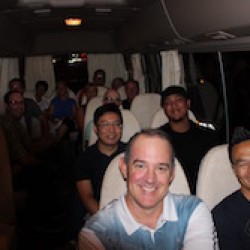 The Yiwu China trip with Steve and his team is ABSOLUTELY AMAZING!! Not only will you get to source for your products in Yiwu, but you will also get to experience China! Everything from the food, the people, the sites, and the mastermind is priceless.
The help that you get from Steve and his team is amazing, they will take care of you from A to Z, you will not need to worry about anything but the task at hand, and that is SOURCING!
A Talented and Civilized Team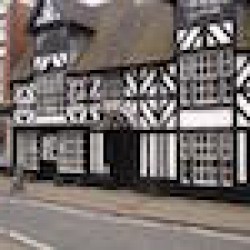 Having dealt with Steve and his China side team for years I can say without reservation they are capable and have a keen sense of how to navigate through the Chinese cultures and traditions.